Florida Winter Workshop 2023
Friday, February 3 to Monday, February 6

Ramada Gateway Kissimmee
Click Here to register online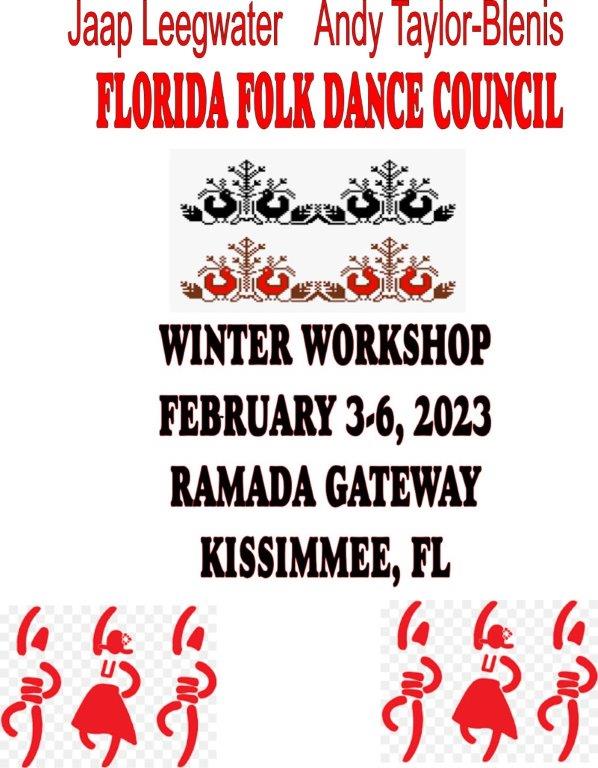 The Florida Winter Workshop will feature two outstanding instructors, teaching Bulgarian and a variety of dances from the international community. The event will be held at the Ramada Gateway on U.S. 192 in Kissimmee, Florida. Registration will be at the hotel starting at 5:00 pm on February 6 followed by an evening of request dancing with brief appearances by each of the instructors. On Saturday and Sunday there will be two classes in the morning, one class and a culture corner in the afternoon. Saturday and Sunday evening will feature a program of dances that have been requested by the dancers during registration. Monday morning will be a review by both instructors. The event ends at noon Monday.
The hotel will serve lunch and dinner both days.
The complete package includes instruction, lodging, and all meals. Partial options are available.
This is a membership event, and membership in the Florida Folk Dance Council, Inc. is included in the registration.
As always, we have an awesome T-Shirt for a small additional donation. This year our artists are honoring Ukraine.